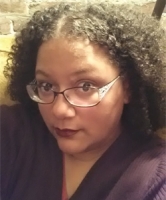 Copyeditor/Reporter
Tempest Bradford is a science fiction and fantasy author by night and a technology journalist by day. When she's not geeking out over the latest phone, coolest tablet, or most useful laptop, she spends her time absorbing, analyzing, and writing about genre media. Oh, and writing fiction, too.
Her published stories and random thoughts can be found on her blog and website at
KTempestBradford.com
.
Recent Posts by K. Tempest Bradford